#622 - 623
November 12, 2010 - November 24, 2010
all movies are graded out of four stars (
)
We are a participant in the Amazon Services LLC Associates Program, an affiliate advertising program designed to provide a means for us to earn fees by linking to Amazon.com and affiliated sites.
M O V I E S
In Brief
Burlesque (PG-13)

BUY on Amazon: Poster! | DVD! | Blu-ray! | Soundtrack! | Movie Book!
It wouldn't be a stretch to call writer/director Steven Antin's film a PG-13 Showgirls; in fact, it would be rather close--something pointed up by its trailer, which has so many direct lifts from the infamous Paul Verhoeven disaster (right down to Christina Aguilera's character imitating a hand gesture she sees being made during a stage performance). But the results aren't nearly as entertaining to watch, as its middle-of-the-road competence just renders this formula story of a small town girl (Aguilera) on her way to fame as a singer/dancer at an Los Angeles burlesque club that much more dull. Where the film should come alive and generate interest is with the musical numbers, and while they are indeed the moments Antin pulls off best, their similarities in execution blur into an undistinctive, unmemorable whole; the one number that does come close to making an impression--the grand finale--is bizarrely, abruptly truncated just when it seems to be building to something. Aguilera doesn't embarrass herself at all here, which cannot be said for co-star Cher as the burlesque club's owner. To be fair, it isn't entirely her fault but that of Antin, who gives her a power ballad moment (penned by no less than the master of middle-of-the-road adult contemporary herself, Diane Warren) that's just cringe-worthy in how incredibly forced it is into the context of the film and desperate it is to give the grande dame her Big Diva Moment; that said, she doesn't get off completely free of blame, as her often oddly slurred speech is clearly a direct result of facial immobility caused by cosmetic surgery overkill.
Faster (R)

BUY on Amazon: Poster! | DVD! | Blu-ray! | Soundtrack!
With that title and a prominently featured muscle car, one would understandably mistake this Dwayne Johnson actioner to be a Fast and the Furious-esque race/chase picture, but George Tillman Jr.'s film is something more interesting: a throwback to '70s grindhouse/drive-in pictures, with the erstwhile Rock as an ex-con out to avenge the death of his brother. Sounds formula, and indeed it is, but Tillman rather proudly embraces the conventions (even going so far as to not even bother to name the main characters: Johnson is simply "Driver"; Billy Bob Thornton is the "Cop" pursuing him; Oliver Jackson-Cohen is a hired "Killer" thrown into the mix) while subverting expectations as the film travels what initially appears to be a fairly straightforward revenge arc. Nothing goes against expectations here more than its star: Johnson, owing to his pro wrestling roots, has always had more personality driven roles and films up to this point, so seeing him do the more stoic (and traditional) tough guy act is a bit of a shock, but he pulls it off, rather convincingly painting Driver's growing crisis of conscience with very little dialogue. But touches like that are only icing on a tough, gritty, entertaining genre exercise.
The Next Three Days (PG-13)

BUY on Amazon: Poster! | DVD! | Blu-ray! | Soundtrack!
After two directing efforts that were heavy on the Important Movie pretension scale (Crash and In the Valley of Elah), it's a bit refreshing to see Paul Haggis tackle more of an entertainment vehicle for a change. But in true Haggis fashion, this remake of the French film Pour Elle isn't exactly light fare but a serious thriller with Russell Crowe sinking his teeth into a meaty role as a professor who becomes dangerously obsessed with breaking his incarcerated wife (Elizabeth Banks) out of prison. Banks shines in her biggest dramatic showcase to date and has believable chemistry with her on-screen spouse, but not for nothing is the key art a big head image of Crowe, who is more than up to the task of carrying nearly all of the film's weight, suitably intense as would be expected but perhaps more crucially and surprisingly, very relatably vulnerable as an everyman trying to pull off something far from everyday. That latter bit is what makes this a suspenseful ride; Crowe's character is far from a pro at such a task, and that inexperience and the stumbles that come with it keeping him only barely ahead (at best) of authorities. The likes of a cameoing Liam Neeson (as an author who gives Crowe prison break pointers), Olivia Wilde (as a single mom who befriends Crowe), and Lennie James (as the lead detective on his trail) lend strong support, but this is largely a Crowe show, and Haggis and the whole film come off all the better for it.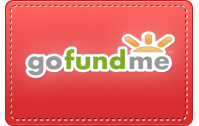 M O V I E S
For Colored Girls (R)

BUY on Amazon: Poster! | DVD! | Blu-ray! | Soundtrack! | Play! | Play DVD! | Play on CD!
Before any issues of film quality, Tyler Perry deserves credit for making For Colored Girls. Not only is it his first attempt at trying something completely new for himself--that is, adapting someone else's work--he also chose for said first adaptation For Colored Girls Who Considered Suicide When the Rainbow Is Enuf, Ntozake Shange's revered "choreopoem." As that term suggests, the original material is no traditional stage play but rather a cycle of 20 spiritually but not narratively connected poetic monologues, delivered by a nameless, color-coded cast of actresses, their words and dance speaking of the struggles of living as an African-American woman--in short, as abstract, stagey, and basically traditionally unfilmable a theatrical piece can possibly be. But while Perry does deserve credit for attempting to shape the material into a cohesive, conventional narrative film, it's a challenge that he proves to not be equipped to take on to any satisfaction.

Who is up to the task--and then some--is his cast. The framework Perry adopts has his central ensemble somehow linked to a Harlem apartment building, all the better to construct various interlocking interpersonal dramas: a strictly religious mother (Whoopi Goldberg) to two daughters, a teen (Tessa Thompson) and her promiscuous older sister (Thandie Newton, in a bold performance that makes the fact that Mariah Carey was originally cast unthinkable, to put it mildly); a nurse (Loretta Devine) stuck in a frustrating on-again/off-again relationship; in the most Perry-familiar thread, a mother of two (Kimberly Elise) in a destructive relationship with an abusive war vet (Michael Ealy); Elise's no-nonsense magazine editor boss (Janet Jackson), whose husband (Omari Hardwick) has his secrets; Thompson's dance instructor (Anika Noni Rose), whose upbeat demeanor becomes severely tested; a well-meaning social worker (Kerry Washington); and the building manager (Phylicia Rashad) who witnesses it all. These plot threads that Perry has built around Shange's original text do not stray too far at all from his usual film ground (the big departure--and shock--for his fans will be the distinctly R-rated language and content), but his terrific cast imbues each scenario with genuine passion and raw emotion.

This is especially the case when Perry surrenders his script to Shange's poetry, much of which he preserves unaltered in the film--and the actresses clearly are that much more energized and committed whenever they get to perform her words. While this does make for the actresses' finest moments (Rose is especially heart-wrenching with her designated passage), and the decision to retain as much of Shange's original work as possible is admirable, using her poems as actual spoken dialogue between characters proves to be an ultimately ruinous decision. Try as they might, there's simply no way for the actresses to transition from Perry's blunt, contemporary speech to Shange's florid, metaphoric, abstract verbiage and back again in a way that's at all natural or convincing as real-life conversation. It's almost like having the characters slip into Shakespearean soliloquies to each other at the drop of the hat and then back again in a manner that is random at best and completely alienating at worst--not to mention it goes against character types Perry takes pains to draw. For instance, for Newton's vulgar, foul-mouthed character to suddenly wax philosophical that "being colored is a metaphysical dilemma" for a minute or two before reverting back to crass four-letter words is just bizarrely jarring.

It's no small problem for a film that clearly aims to show the kaleidoscopic, real world truth about the lives of African-American women to constantly remind of its strained artifice--and though the terrific cast gives it their all, Perry's awkwardly constructed screenplay and equally muddled direction for For Colored Girls is one "metaphysical dilemma" not even these strong, and strongly gifted, women can conquer.
In Brief
Fair Game (PG-13)

BUY on Amazon: Poster! | DVD! | Blu-ray! | Soundtrack! | Book! | Book on CD!
There's always a few of them every year: a name-headlined, earnest drama that carries with its grandiose artistic ambitions dreams of awards glory--and coming off as not so much powerful and memorable than rather dull and medicinal. So goes Naomi Watts and Sean Penn's third screen teaming (after 21 Grams and The Assassination of Richard Nixon), which is not a remake of the infamous 1995 Joel Silver action flop starring Billy Baldwin and Cindy Crawford--though that undoubtedly would've been more interesting than this docudrama centering on CIA operative Valerie Plame (Watts), whose identity was outed after ex-diplomat husband (Penn) wrote an op-ed piece on his (non-)findings about Iraq's WMD's. Although the film revolves around such potentially explosive subject matter as government spies and the war on terror and has Doug Liman in the director's chair, the name that rules all is Participant Media, and this is another of their earnest, well-meaning, well-made, but rather dry efforts that definitely do their job in conveying the intended message but not so much as engaging drama. Penn is nicely subdued, and after three films he and Watts and have an easy, natural rapport; Watts is good as usual, but of her two big dramatic roles this year, she was much more impressive in a far more demanding role in Rodrigo Garcia's unjustly forgotten Mother and Child.
Megamind (PG)

BUY on Amazon: Poster! | DVD! | Blu-ray! | Soundtrack! | Movie Book!
This year's unusual mini-trend of villain-centered animated features continues with Megamind, and much to my surprise I found this thinly-veiled riff on Superman to be an edgier, funnier, more creative entertainment than this summer's (also fun) Despicable Me. Will Ferrell voices the title role, sworn archenemy to Metro Man (Brad Pitt), protector of Metro City; when Megamind's perpetual losing streak against his adversary comes to a most surprising end, thus begins an existential crisis and a rather sharp satire of archetypal superhero/supervillain mythos and conventions. While this is in line with the usual big name DreamWorks voice casting, the actors are ideal for their parts: Pitt as a golden boy; Tina Fey as a spunky TV reporter; Jonah Hill as her sad sack camera guy; and most especially Ferrell, whose Megamind is very much in line with his usual bizarro sense of humor and innocently clueless trademark screen persona.
Morning Glory (PG-13)

BUY on Amazon: Poster! | DVD! | Blu-ray! | Soundtrack!
One-time It Girl Rachel McAdams, after only sporadic appearances in major projects the last couple of years, finally fulfills her movie star destiny headlining a light, glossy mainstream Hollywood vehicle, and it comes as no surprise at all that she is effortlessly likable and charming as the young, in-over-her-head new executive producer of a struggling network morning show. The real story here, though, is Harrison Ford, whom I strongly suspect will get a Golden Globe nod playing an over-the-hill hard news anchor brought on to the morning show, causing immediate tension with both McAdams and his co-host Diane Keaton (who, sadly, is a bit wasted here on the whole). Ford's growly delivery has rarely been used so well to comic effect as an ornery, entitled, grumpy old man type, but the role also plays like a commentary on his own aging movie stardom, as he gives surprising, knowing resonance to his character's need to evolve past his previous successes and, most of all, long-established persona to not only survive but to truly live again. It's a winning performance, but much like how putting together a successful morning show is a team effort, so is this film, and it's the chemistry between Ford, McAdams, Keaton, and director Roger Michell that makes this admittedly formula entertainer a thoroughly enjoyable one.
127 Hours (R)

BUY on Amazon: Poster! | DVD! | Blu-ray! | Soundtrack! | Screenplay! | Book! | Book on CD!
Director Danny Boyle's harrowing drama has been rather glibly reduced to one sensational development--which I will not discuss just in case there are people who actually haven't heard--but to leave it at that discounts the whole of what Boyle and star James Franco have accomplished with this deceptively simple film. The film tightly focuses on the real-life, 127-hour ordeal mountain climber Aron Ralston endured when he became trapped by a boulder during what was to be a routine thrill-seeking excursion, and while Boyle does generate the necessary claustrophobia, what really makes it such an immediate, harrowing watch is Franco, who makes a likable, empathetic personality to share close quarters with. Thanks to his and Boyle's work, within the context, the big talked-about moment is put in its proper perspective as just that--a single moment in one overall extraordinary, and extraordinarily told, story.
Unstoppable (PG-13)

BUY on Amazon: Poster! | DVD! | Blu-ray! | Soundtrack!
Tony Scott's latest action thriller almost has no right to work as well as it does. That the dangerous, potentially disaster runaway train situation at the center of the film is created just because a train operator is too fat and out of shape to chase it down when it first gets away from him pretty much sets the stage for a lot more contrivance and, to be brutally frank, cheese: for a start, a mismatched duo, one a veteran engineer (Denzel Washington), another a young conductor (Chris Pine) on his first day on the job and dealing with some domestic drama at home; a cabal of corporate types less interested in the safety of townspeople than the bottom line; labored instances where objects, children, and (yes) innocent animals are put in the way of the train; and--in my favorite touch--Washington's two college age daughters are not only gorgeous but work at Hooters. But leave it to Scott to put it all together with such pulse-pounding panache that none of that really matters; once the train has literally left the station, the film's momentum is indeed unstoppable, with Scott making the rumbling menace of Train 777 very real and a frightening character in its own right as it plows through Pennsylvania. But, of course, there actual flesh-and-blood characters, and while they are playing hardly more than stock types, the cast--which, in addition to the nicely, surprisingly matched Pine and Scott's five-time star Washington, also includes a very well-cast Rosario Dawson as a train yardmaster--lends them personality. But the personality that shines through most of all is Scott's; while he dials down a lot of the more extreme and flashy tricks he's adopted in recent years, he can still deliver a brisk, straightforward, rather shamelessly shallow thrill ride that delivers the popcorn goods.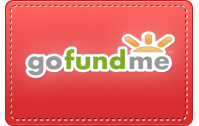 ---
We are a participant in the Amazon Services LLC Associates Program, an affiliate advertising program designed to provide a means for us to earn fees by linking to Amazon.com and affiliated sites
The Movie Report Archive/© Michael Dequina
All images and multimedia files are copyright their respective copyright holders and no rights are given or implied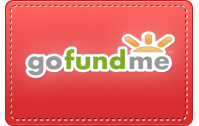 Please keep The Movie Report/
Mr. Brown's Movie Site alive
by generously submitting a PayPal donation.