#571 - 572
December 12, 2008 - December 31, 2008
all movies are graded out of four stars (
)
We are a participant in the Amazon Services LLC Associates Program, an affiliate advertising program designed to provide a means for us to earn fees by linking to Amazon.com and affiliated sites.
M O V I E S
Seven Pounds (PG-13)

BUY on Amazon: Poster! | DVD! | Blu-ray! | UMD! | Soundtrack!
Will Smith's reunion with his The Pursuit of Happyness director Gabriele Muccino, Seven Pounds, is a remarkably demanding film--but not so much for the reasons one would expect. The fractured narrative structure is nothing compared to what it simply, sincerely asks of its audience: to completely surrender to unabashed, heartfelt emotion. It's a bold demand to run so defiantly counter to audiences' cynical reflexes, but the filmmakers and especially the actors so gracefully go about the task that giving in to the sentimental spell should be done so without shame or guilt.

Helping defuse the threat of an overly saccharine journey is the nonlinear storytelling strategy adopted by writer Grant Nieporte. Much like the willfully abstract marketing campaign, the film unfolds like a puzzle as it follows the unusual mission of tax collector Ben Thomas (Smith), who insinuates himself into the lives of a cross-section strangers. The mystery of his motivation may be the primary selling point, but the true concern of the film emerges once Ben settles his focus on Emily Posa (Rosario Dawson), a young woman suffering from a heart ailment. Smith and Dawson (paired to much greater effect here than in Men in Black II) share an effortless, beguiling rapport, and as Ben and Emily's relationship gradually evolves from tentative friendship to something that may approach love, so does the heretofore enigmatic film patiently develop a most straightforward, relatable, and touching emotional core.

As such, that it is quite possible to solve the central mysteries some time before the final revelations proves to rather beside the point. (Actually, that it can be deduced is a testament to how fair the script plays; a second view reveals all the pieces to be plainly laid out, with no false moves or tricks solely in the name of shock.) The film reveals itself to be not so much about the question of what exactly drives Ben (or, for that matter, whatever surprise value it may or may not hold for the viewer) than its potential effects, in particular those on the burgeoning feelings between him and Emily. Nieporte and Muccino's shuffling of the timeline to obscure the truth may be a manipulative device, but it is an effective one; regardless of if one has it all figured out, the secrecy and uncertainty sustains an ominous spectre over the developing romance, very much parallel to how one of the film's repeated music cues is beautifully melodic until it hits an off-pitch note that serves as a harsh, disorienting reminder of reality.

And the proceedings, however innately melodramatic they may be, indeed bear the ring of reality because of the lead pair. Smith initially, deceptively seems awkward and ill at ease as Ben runs the gamut of temperaments with no apparent mooring, but the whole of his accomplishment becomes especially clear in retrospect; his nuanced depiction of Ben's conflicted, often contradictory actions and feelings again prove the range behind the megastar aura. But one cannot help but undervalue his work when opposite Dawson's revelatory performance. The film is unthinkable without her radiant, subtly poignant Emily: vulnerable yet not weak; brave yet not immune to fear; both confounded and exhilarated by the possibilities presented by sudden, ever-increasing, ever-inexplicable attention, her work not only reinforces but embodies what the film has to say about what is ultimately its real central mystery: that of direction, connection, love, and life.

That Seven Pounds dares to go there makes it easy to dismiss as schmaltz, and that the sentiment is conveyed with such committed sincerity makes it feel almost foreign--and, indeed, the film's gentle touch makes it more akin to a work from Europe or Asia than contemporary, irony-programmed Hollywood. For many, giving in may be just too much to ask, but those willing to let the film, its characters, and messages wash over them will find something at once heartbreaking, inspiring, and altogether beautiful.
In Brief
Bedtime Stories (PG)

BUY on Amazon: Poster! | DVD! | Blu-ray! | Soundtrack!
Given how juvenile his general sensibility, it's amazing it's taken this long for Adam Sandler to make a straight-ahead family film, and the results are what can be expected: the star's sophomoric silliness with a minimum of crudeness as his character finds his niece (Laura Ann Kesling) and nephew's (Jonathan Morgan Heit) bedtime fantasy yarns having a weird way of becoming reality the next day. But all ages appropriate or not, this is still routine Sandler, right down to the presence of real actors on board for a paycheck ride--here, Keri Russell and Guy Pearce (!), the latter of whom I imagine signed on just for the chance to kick loose in a Marc Shaiman-penned musical interlude. (Long story.) Odd moments like that make the rote proceedings a bit more watchable, but they are rare in what is otherwise the very definition of a disposable, kid-quieting fluff, done in a predictably Sandler way (read: watch out for Rob Schneider's umpteenth variation on the "You can do it!" schtick).
The Curious Case of Benjamin Button (PG-13)

BUY on Amazon: Poster! | DVD! | Blu-ray! | Soundtrack! | Movie Book! | Short Story!
Benjamin Button is indeed a curious case of a film. Before taking into account anything about its story, characters, or performances, the film is an awe-inspiring technical achievement, as David Fincher seamlessly blends make-up effects, stand-ins, and all sorts of digital wizardry to bring to convincing screen life that "curious case" of a man (Brad Pitt) who grows physically younger with chronological age. Those effects, dazzling though they are, are a mere tool to tell this rather simple story as Benjamin lives a full and rather fulfilling life in spite of the unusual circumstances of his existence. Fincher has often been criticized for being a bit cold as a director, and while this is by far his "warmest" picture to date, the certain degree of detachment helps keeps screenwriter Eric Roth and Robin Swicord's (working with only the basic conceit of F. Scott Fitzgerald's original short story) melodramatic hook--the central romance with dancer Daisy (Cate Blanchett), and all the issues that come with having to "meet in the middle"--from becoming too schmaltzy. Yet despite the undeniable admiration the film commands, one stops just short of completely loving it, and the key reason is Benjamin himself. Although Pitt does fine, understated work, the character's personality is nondescript-bordering-on-nonexistent aside from his curious case; as such, his nearly three-hour journey across the decades unfolds at even more of an arm's length. Registering much more forceful impressions are the various women surrounding Ben: Blanchett, Taraji P. Henson (as Ben's adoptive mother), Tilda Swinton (as a married woman who crosses paths when Ben on his travels), and Pitt's Legends of the Fall leading lady Julia Ormond (as Daisy's grown-up daughter).
Defiance (R)

BUY on Amazon: Poster! | DVD! | Blu-ray! | Soundtrack! | Book! | Book on CD! | CD-ROM!
Defiance is pretty much the textbook example of a Year-End Prestige Studio Drama: Holocaust setting, a true story (that of the Bielski brothers, who saved countless Jews by hiding them in forest camps for years), name actors (Daniel Craig, Liev Schreiber) sporting foreign accents, and a celebrated director (Ed Zwick). The acting is fine, the production values strong, and the story an inspiring one, yet it feels too packaged and by-the-book (e.g. there is, yes, one of those final-words-with-last-breaths moment that Tropic Thunder skewered so well) to truly feel like something special in the sea of other awards-seeking releases this month. Capable performances by Craig and Schreiber make for an overall respectable effort, but the film is not something necessarily memorable, much less transcendent.
Ghajini

BUY on Amazon: Poster! | DVD! | Soundtrack!
A man (Aamir Khan, rather astonishingly pumped-up) suffering from short-term memory loss seeks vengeance against the one who caused his condition and murdered his love (Asin). If this sounds like Memento to you, it should; while this Ghajini is technically writer-director A.R. Murugadoss's Hindi remake of his own 2005 Tamil language film of the same name (which also featured Asin in the same role), he blatantly uses the basic inspiration of Christopher Nolan, right down to the use of tattoos and Polaroids as memory aids. But that's more or less where the similiarities begin and end, for he takes Nolan's premise and spins it in his own unique direction, in so doing crafting an intriguing and entertaining mix of Indian film convention and darker, grittier concerns. His cleverest, and most surprisingly successful, move is using extended flashbacks to flesh out the backstory between Khan and Asin's characters in full masala regalia: highly successful businessman Sanjay comes into the life of commercial actress Kalpana through a lie gone out of control, leading to ongoing misunderstandings that blossom into a most certain and true love. The light rom-com of these passages, complete with the requisite musical numbers (to A.R. Rahman's latest batch of evocative tunes), meld together with the darker thriller aspects a lot better than one would expect, as witnessing Sanjay and Kalpana's doomed relationship unfold makes the pain that drives the revenge story palpable and poignant. Of course, it helps immeasurably to have as capable an actor and charismatic a star as Khan, who, as usual, displays his fierce commitment to the role, whether nimbly performing a besotted song and dance or brutally kicking all manner of ass on his warpath to the elusive culprit, Ghajini (Pradeep Rawat). (Special thanks to Naz 8 Cinemas)
Last Chance Harvey (PG-13)

BUY on Amazon: Poster! | DVD! | Blu-ray! | Soundtrack!
When simply leaving seasoned pros Dustin Hoffman and Emma Thompson alone to just walk and talk, writer-director Joel Hopkins's London-set romance has real charm, amplified immeasurably by the combined magnetism of his stars; too bad the pesky plot has to get in the way. Hoffman is the Harvey of the title, whose career as a composer for commercials is on the ropes when he travels across the pond for his daughter's (Liane Balaban) wedding; it's hardly the most joyous of family reunions, but a glimmer of renewed hope in love and life comes in the form of Kate (Thompson), an airline worker in a rut herself. Hopkins takes his sweet time to bring these two together, but instead of letting Hoffman and Thompson make the film take flight once they do, the more mechanical bits of his script weigh the film down, such as Kate's mother's (Eileen Atkins) not-so-hilarious suspicions about her neighbor, and the contrived home stretch choice Harvey must make.
Marley & Me (PG)

BUY on Amazon: Poster! | DVD! | Blu-ray! | Soundtrack! | Book! | Book on CD!
The marketing for positions this as the cute animal light family comedy for the Christmas holiday, but the reality cannot be more different than that cloyingly cutesy key art image of a gift-ribboned pooch or the ridiculous Chariots of Fire-scored teaser that infested screens this summer. An unusually illustrious writing credit at the top--"screenplay by Scott Frank and Don Roos"--is an early tip that something else entirely is going on with David Frankel's film, which is in actuality the fact-based story (from John Grogan's bestselling book) of how a young married couple (Owen Wilson and Jennifer Aniston) grows into a family, with the pet dog Marley used as a measure of the decade-plus time span. There are the expected cute animal antics (after all, Marley is "the world's worst dog," as is oft-repeated), but despite the casting of comedy stars in the leads, laughs are largely confined to the activities of the dog and, eventually, the couple's children. While it is nice to see Wilson and Aniston acquit themselves admirably in a largely against-type project, their dramatic chops would have been better served by a film that did not need to interrupt their characters' story arcs--and disrupt the emotional momentum--every now and again for a broad bit about the rambunctious family canine, who is not only shamelessly, manipulatively milked for all he's worth comedically, but emotionally as well.
Nothing But the Truth (R)

BUY on Amazon: Poster! | DVD! | Blu-ray!
Kate Beckinsale and Vera Farmiga's lead and supporting actress nominations, respectively, at this year's Broadcast Film Critics Awards are not quite as out-of-nowhere as they may seem on paper, for their terrific work is easily the best reason to watch writer-director Rod Lurie's latest. The film as a whole is what has become commonplace for Lurie: a sometimes preachy, sometimes overblown political drama/thriller about a noble person struggling to maintain righteous ideals under fire. The specific question at hand is whether or not Beckinsale's intrepid reporter should break journalistic code and give up to the feds a source that exposed the identity of a CIA operative (Farmiga, scarily brilliant). If Lurie is, as usual, a bit too on the nose for comfort (the opening scene has school kids being scolded for "bullying" and "tattling"--could there possibly be any chance that will be relevant to what will be the main concern?), and the final twist comes off less as a shock than simply a cheap joke, the performances from an ensemble that also includes Matt Dillon, Angela Bassett, and Alan Alda go a long way in keeping the air authentic.
Rab Ne Bana Di Jodi (A Match Made by God)

BUY on Amazon: Poster! | DVD! | Blu-ray! | Soundtrack!
Aditya Chopra's first directing effort in eight years may not end up becoming a record-shattering runaway smash along the lines of his 1995 debut, Dilwale Dulhania Le Jayenge (The Brave Heart Will Take the Bride)--running 13 uninterrupted years and counting in Indian cinemas--but he should receive a warm welcome back after taking a sabbatical from helming following his sophomore effort, 2000's Mohabbatein (Love Stories). Chopra doesn't attempt anything new for himself here, right down to casting his ever-reliable leading man of choice, Shahrukh Khan, in this ultralight love story; but time has not rusted his talents for making a crowdpleasing romantic entertainer. The "match made by God" is that between mousy, bespectacled office worker Surinder (Khan) and Taani (newcomer Anushka Sharma), two virtual strangers who, in one of those familiar Bolly-contrivances, were hastily married to fulfill her father's deathbed wish. At best, Taani can only tolerate Surinder, but he's quitely, hopelessly in love with her, so when she decides to take up dance classes, Surinder also signs up--incognito, under the brash hipster "hero" alter ego Raj. What follows is a most unlikely cross between the 1999 Aishwarya Rai starrer Hum Dil De Chuke Sanam and, of all things, Grease 2; even more unlikely is that the whole goofy confection works. The luminous Sharma is a great find, emoting and hoofing with equal grace, but again leave it to Khan to make what sounds preposterous on paper to be both hilarious and emotionally involving. The reliable composing team of Salim-Sulaiman have cooked up another winning song score, with Chopra taking the catchy melodies to another level with creative picturizations, especially on "Phir Milenge Chalte Chalte," a delightfully glitzy tribute to Bollywood cinema history and its iconic heroines through the years, featuring spirited cameos by no less than Bipasha Basu, Lara Dutta, Preity Zinta, Rani Mukerji, and Khan's signature co-star Kajol, who helped make cinema history with him and Chopra in Dilwale Dulhania Le Jayenge. (Special thanks to Naz 8 Cinemas)
Revolutionary Road (R)

BUY on Amazon: Poster! | DVD! | Blu-ray! | Soundtrack! | Novel! | Book on CD!
Sam Mendes deserves a bit of credit for subversively casting the Titanic supercouple Leonardo DiCaprio and Kate Winslet (and tossing in for good measure co-star Kathy Bates) in roles and a story that could not be more different from their record-setting romance. After a brief scene where the two meet and like at first sight, the scene shifts a couple of years later where the less than blissfully married Frank and April Wheeler have what will be one of many explosive and ugly arguments. What then ensues is a tale of suburban ennui and domestic dissatisfaction that isn't exactly new ground for either Mr. (after his American Beauty) or Mrs. (after her Little Children) Mendes, save for the 1950s setting. (Actually, this film could be seen as an alternate reality spinoff of Titanic--what could/would have been had the Winslet character married Billy Zane's.) However familiar it may ring, this very downbeat tale about dreams dashed in the name of stifling social conformity feels freshly devastating, thanks to the lead pair, whose celebrated screen rapport give the proceedings a deeper dimension of tragedy. DiCaprio's solid work is destined to be unjustly overlooked as his is more of a more reactionary role to Winslet, who, as usual, is superb in the showier role of the progressive-thinking, frustrated dreamer; and Michael Shannon is memorable in the showiest part of all, that of a truth-telling mental patient.
The Tale of Despereaux (G)

BUY on Amazon: Poster! | DVD! | Blu-ray! | Soundtrack! | Novel! | Book on Tape! | Book on CD! | Video Game!
In an age where animated features seem to be competing for who can be the most frenetic and/or obnoxious, this adaptation of Kate DiCamillo's book cannot help but feel a bit refreshing, what with its quaint storybook design and--most crucially--patient storytelling, as the film takes its sweet time to set up its key players before knocking over the narrative dominoes. Of course, those very virtues are what will surely limit the audience to just young children (though their patience will be required) and their parents--but then again, this story of how a tiny mouse (voiced by Matthew Broderick) with big ears and even bigger dreams sets off a life-changing series of events for an entire kingdom was never going to achieve blockbuster numbers. But for animation fans looking for a little more class and a lot less of the commonplace crass, this makes for a decent timepass.
Valkyrie (PG-13)

BUY on Amazon: Poster! | DVD! | Blu-ray! | Soundtrack!
Never mind the basis in WWII fact--the top priority of Bryan Singer's film is not to be a history lesson or character study but to simply be an absorbing adult suspense film, not at all unlike Paul Verhoeven's gripping WWII-set (but fictional espionage thriller Black Book. While there is no bravura lead performance like Verhoeven had in Carice van Houten's (coincidentally, also seen here, if all too briefly, as Cruise's wife), this film and role is actually a very snug fit for Tom Cruise. This is no look-at-me-stretch gimmicky stunt as his part in Tropic Thunder--Col. Claus von Stauffenberg (or, at least, screenwriters Christopher McQuarrie and Nathan Alexander's take on him) is very much in line with the classic, charismatically cocksure Cruise persona as he leads an internal Nazi conspiracy to off Hitler and assume the reins of the German government. Even having Cruise (and all the other actors) speak in their natural accents is a gambit that works, with Singer using a clever, efficient device at the very top to seamlessly segue from Cruise speaking in subtitled German to all-American English, thus clearing the decks to get the suspenseful yarn rolling. The cast as a whole is solid--in addition to Cruise, Bill Nighy, Terence Stamp, Kenneth Branagh, and Tom Wilkinson deliver good work--but biggest credit goes to Singer, McQuarrie, Alexander, editor/composer John Ottman, and the crew for carefully building tension and sustaining momentum for the two hours.
Yes Man (PG-13)

BUY on Amazon: Poster! | DVD! | Blu-ray! | Soundtrack! | Book!
The trailers make this look like Jim Carrey's return to silly, slapstick-heavy Liar Liar territory, but that's only a partial reflection of what ensues when lowly bank loan officer Carl Allen (Carrey) embraces the yes-only philosophy espoused by a self-help guru (Terence Stamp). With the star's rubber face now clearly (though not horribly) showing the signs of his age, this is actually a rather wise marriage of that famous persona with a more mature romantic comedy, as the slapstick ultimately takes a back seat to Carl's budding romance with a quirky free spirit (a very winning Zooey Deschanel). Director Peyton Reed may not deliver the huge laughs one may expect, but there are a fair amount of chuckles and a whole lot of surprisingly effective sweetness.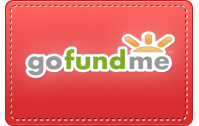 M O V I E S
In Brief
Cadillac Records (R)

BUY on Amazon: Poster! | DVD! | Blu-ray! | Soundtrack!
The rise and fall of pioneering blues label Chess Records is a true story tailor-made for the big screen treatment, what with its timeless, ready-madesoundtrack and cast of iconic characters: among them, Muddy Waters, Etta James, and Chuck Berry. Even so, writer-director Darnell Martin manages to make it go wrong, even with formidable acting talents Adrien Brody (as label founder Leonard Chess) and Jeffrey Wright (as Waters) above the title. The film plays as scattered bullet points (sometimes in haphazard, history-mangling chronology) in the history of Chess and the various figures who pass through their studios without paying mind to narrative cohesion or character development, much less creating any sort of emotional connection to any of the proceedings--as such, this is a film about soul that is curiously devoid of it. The cast, which also includes Gabrielle Union (as Waters's long-suffering companion), Columbus Short (as Little Walter), Eamonn Walker (as Howlin' Wolf), Mos Def (as Berry), and Beyoncé Knowles (as James) do what they can (though it must be said that the latter's emoting skills while speaking still lag far behind the raw emotional fire she can conjure during the musical scenes), but without any story or emotional momentum, a lot of it comes off as actors/musicians playacting as icons rather than truly portraying them. The soundtrack, however, sung by the actors themselves, is exceedingly well-done, as the music remains untouchable. Check out the soundtrack album instead.
Dark Streets (R)

BUY on Amazon: Poster! | DVD! | Soundtrack!
The names in large print all over the one-sheet are of the numerous music stars--from Etta James to Chaka Khan to even Richie Sambora--who contribute to the soundtrack, which more or less tells you all you need to know about Rachel Samuels's noir pastiche, which also has some beautiful production design and visual style to go with its obvious aural delights. Whenever Samuels lets story go and just lets her talented troupe of dancers and singers (led by the virtuoso Toledo) perform elaborate numbers on the stage of the film's central night club, the film dazzles, an accomplishment all the more impressive given the project's indie budget. Unfortunately, though, this is not a '30s blues revue, but a narrative film, and the story is warmed over noir convention (nightclub owner dealing with financial, legal, and romantic troubles) that would only work if the actors could sell it effectively--and the cast of lightweights (Gabriel Mann, Izabella Miko, Bijou Phillips) come off as kids playing dress-up in their parents' old clothes.
The Day the Earth Stood Still (PG-13)

BUY on Amazon: Poster! | DVD! | Blu-ray! | Soundtrack!
The giant alien robot known as Gort looks plenty cool when updated with state of the art effects, but otherwise Fox's Scott Derrickson-directed redo of their '50s sci-fi classic doesn't really justify its existence outside the most crass commercial reasoning. The story of an alien being who comes to earth with a dire warning for its inhabitants has been updated from Cold War paranoia to something more of the current zeitgeist--environmentalism--but it doesn't quite seem so novel when the same studio released something similar six months ago with plants instead of Keanu Reeves. Reeves, as alien Klaatu, and other notables (Jennifer Connelly, Kathy Bates, Jaden Smith, Jon Hamm) phone it in and cash a check--which applies to the studio, which all too obviously made this for a quick, single-weekend cash-in.
Delgo (PG)

BUY on Amazon: Poster! | DVD!
If there's still anyone who doesn't quite recognize the level of artistic accomplishment the crew at Pixar achieves on a routine basis, a viewing of Delgo will set anyone straight on how all animated features are most definitely not created equal. With the long-departed (as of 2005!) Anne Bancroft voicing the big bad, this film had an unusually long (even by animation standards) production, but all the time and effort expended does not show up on screen. For all the chaotic action and (unfunny) wisecracks and slapstick cannot disguise the fact that there is not a single character to care about in this sci-fi adventure, much less the title teen (voiced by Freddie Prinze Jr.--showing just how dated this film is out of the box) destined for some kind of greatness that would unite two warring species on the planet of Jhamora. That last bit doesn't even start to describe the ridiculously dense and highly unwieldy mythology at play, and it's clear that over the years directors Mark F. Adler and Jason Maurer and their writing team let the story drift out of control, as there's also elements such as some Jedi-esque levitation abilities that Delgo needs to master. Story coherence problems would be somewhat forgivable if there were at least interesting visuals, but the crude, not-so-state-of-the-art animation and artwork all too clearly show the film's 2001 start date.
Doubt (PG-13)

BUY on Amazon: Poster! | DVD! | Blu-ray! | Play!
Doubt showcases some of the finest screen acting of the year (Meryl Streep, Amy Adams, and especially Philip Seymour Hoffman and Viola Davis), but in adapting his own celebrated play, writer-director John Patrick Shanley is maybe a bit too enamored of his original material, as the story plays (pun intended) very much like a filmed piece of theater: for instance, the first scene is literally a sermon about the title issue (thus announcing the theme of what you're about to see); and later there's a moment where Streep's hardass nun character literally caught in strong winds (of change, get it?). However, as Shanley very carefully, creatively, and provocatively maintains mystery and ambiguity--both narrative and moral--as Streep accuses priest Hoffman of pedophilia, the food for thought and especially the sterling performances (Davis especially deserves mention for a devastating two-scene turn) make this a riveting sit--just don't go in expecting easy answers.
Frost/Nixon (R)

BUY on Amazon: Poster! | DVD! | Blu-ray! | Soundtrack! | Play! | Interviews DVD!
Pity poor Michael Sheen. As in The Queen, the film adaptation of Peter Morgan's award-winning play finds him delivering an excellent performance that is destined to be completely overlooked in favor of a showier co-star: in this case, Frank Langella, delivering as the disgraced former President one of those all-stops-out, play-to-the-back-row triumphs ofcarefully-contained excess that provide as much entertainment as it does awards show clip fodder. Director Ron Howard's main job here is to simply stay out of the way of his two actors, reprising their stage roles, and the equally-proven material (Morgan himself wrote the screenplay), and that he does, as this recounting of British talk show host David Frost's 1977 television interview sessions with the evasive ex-Prez makes for a suspenseful duel of lascerating wit and clashing egos. Langella cements an Oscar nomination with one rather shameless but no less effective drunken monologue, but Sheen also more than deserves recognition for his also-impressive, if far less histrionic, work as the similarly ego-driven infotainment figure.
Gran Torino (R)

BUY on Amazon: Poster! | DVD! | Blu-ray! | Soundtrack!
For a while, it looks like Clint Eastwood has slickly pulled off a fast one, passing off as awards bait what is a hilarious, double-edged parody: that of his iconic macho screen image, and a send-up of the constant jokes these days about his advanced age. As a bigoted, recently widowed grump who tosses out racial slurs and generally profane insults like they're going out of style, a growling, grunting, grumbling, glaring Eastwood seems to have a lot of fun wringing laughs from a terrible caricature of a character and overwrought, on-the-nose, spell-it-out screenplay. But then the obvious earnestness of writers Nick Schenk and David Johannson comes crashing down like a lead balloon, clashing uneasily with the broader moments and resulting in a muddle where half the time one wonders what the hell is intended. As Eastwood reluctantly takes the quiet Hmong teen (Bee Vang, showing every last bit of his acting inexperience) next door under his wing, there is the expected, slow and sincere "enlightenment" of this old, narrow-minded curmudgeon; but then there are bizarre moments that just deep-sixes any sort of serious intent where Eastwood teaches the kid to "be a man" by becoming a profanity-spewing asshole; then there's the troubling contradiction of looking at the Eastwood character's racially bigoted views as clearly, if comically, wrong, only for the film to then portray any characters of color aside from the neighbors as stereotyped gangbangers and/or thugs. When the sober earnestness expectedly--and disappointingly--takes over in the final stretch, Eastwood's heart clearly isn't in it, and as such the finale unfolds in a predictable manner devoid of any impact, clearly suggesting that he isn't so interested the "serious drama" of the piece but rather its hyperbolic comedic possibilities. After all, what else could explain Eastwood himself, in a monotone croak, warble about his "heart locked in a Gran Torino"--seriously--over the end credits, playing like a parody of maudlin, self-important, Oscar-whoring "emotional" ballads?
Nothing Like the Holidays (PG-13)

BUY on Amazon: Poster! | DVD! | Blu-ray! | Soundtrack!
As suggested by the rather generic-sounding title, Nothing Like the Holidays does go where many holiday-centered family dramedies have gone before: bickering-yet-loving relations reunite at the old homestead for an eventful holiday season where various dramas arise and are then healed by the bonds of family. As derided as the genre often is (sometimes deservedly so), the better examples of these films transcend the built-in formula by offering a rare opportunity to see a large, varied assortment of gifted actors play off of each other--and the spirited, superb ensemble assembled by director Alfredo DeVilla is definitely what lends the familiar proceedings pep and personality. As the Rodriguez clan (and various friends and neighbors) of Chicago's Humboldt Park area, Alfred Molina, Elizabeth Peña, John Leguizamo, Freddy Rodriguez, Vanessa Ferlito, Luis Guzman, Jay Hernandez, Melonie Diaz, and Debra Messing not only handle both the barbed comic cross-talk and the more earnest emotional moments with ease, more importantly they all share such a believable familial, tough love warmth with each other, making each shared laugh or heated argument ring all the more true.

The work of the cast alone would have been enough to distinguish the film, but DeVilla and writers Alison Swan and Rick Najara aim a bit higher while hitting the expected beats. Tropes such as the returning war veteran (Rodriguez) reuniting with the love (Diaz) he left behind and the spectre of illness belie their potential for shamelessly melodramatic manipulation by being handled in a realistic and understated manner, further bolstered by the honesty of the performances. One cannot exactly call this film groundbreaking, but as comfort food holiday programmers go, it hits the spot, and anyone of any ethnicity is sure to find something that hits all too close to home in this story.
Punisher: War Zone (R)

BUY on Amazon: Poster! | DVD! | Blu-ray! | Soundtrack!
It is now abundantly clear, after three attempts, that Marvel is best leaving its gritty anti-hero on the page. I believe part of the unusual difficulty in adapting one of their more popular franchise characters to the screen is that, in the world of movies, Frank Castle (here played by an appropriately stoic Ray Stevenson) is just one in a long line of vigilantes attempting to clean the mean city streets of criminal scum. Not helping matters are lackluster scripts, such as the one here by Nick Santora, Art Marcum, and Matt Holloway, which reduces the Punisher's severely disfigured archnemesis from the page, crime boss Jigsaw (Dominic West), to a bad goombah stereotype. Given the material, director Lexi Alexander does what she only can to hide its weakness: not only amp up the violence to beyond "ultra" levels, but the performances (aside from Stevenson's) as well, leaving otherwise talented actors like West to completely ham it up. As such, this Punisher, with its torrents of bloodshed and voracious scenery chewing, plays like a campy spoof of movie vigilantes--most certainly not what writer Gerry Conway intended when he created the character over 30 years ago.
The Reader (R)

BUY on Amazon: Poster! | DVD! | Blu-ray! | Soundtrack! | Novel! | Book on CD!
Kate Winslet gives yet another standout performance as a thirtysomething woman who has a steamy affair with a teen (David Kross) in 1950s Germany; years later, their paths intersect under far more trying circumstances. Winslet's terrific work aside, this adaptation of Bernhard Schlink's novel ultimately falls in line with my general reaction to all of Stephen Daldry's films thus far (also including Billy Elliot and The Hours): solid, stately, and respectable, but carefully, specifically designed to be absolutely adored for a certain demographic that isn't me; only the genteel instincts of a Daldry can make such torrid subjects as underage sex and Nazi war crimes feel strangely bloodless and almost safe. But lending real grit and heart to the story are the performances, not only Winslet's but also Ralph Fiennes as the adult incarnation of Kross.
Tennessee (R)

BUY on Amazon: Poster! | DVD! | Soundtrack!
Let's knock out the elephant in the room from the jump: Mariah Carey turns in a perfectly respectable performance (as well as a lovely original song, "Right to Dream") as a downtrodden Texas waitress whose musical aspirations are thwarted by a suffocating marriage to an abusive state trooper (a menacing Lance Reddick). But Aaron Woodley's film is not about her; rather it's the affecting story of two brothers (Adam Rothenberg and Ethan Peck) who go on a road trip from New Mexico to their childhood home of Tennessee to try to locate their estranged father. The film is every bit as unadorned as its premise, but Woodley and writer Russell Schaumburg achieve their modest goals in an appropriately low key, carried by the unforced chemistry between Rothenberg and Peck; Carey mixes in well when they pick her character up along the way. There's nothing groundbreaking here, but it is affecting, with David Greene's cinematography giving the simple story an attractive sheen.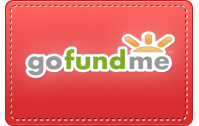 ---
We are a participant in the Amazon Services LLC Associates Program, an affiliate advertising program designed to provide a means for us to earn fees by linking to Amazon.com and affiliated sites
The Movie Report Archive/© Michael Dequina
All images and multimedia files are copyright their respective copyright holders and no rights are given or implied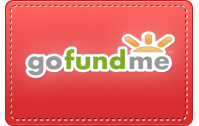 Please keep The Movie Report/
Mr. Brown's Movie Site alive
by generously submitting a PayPal donation.