#536 - 537
July 13, 2007 - July 27, 2007
all movies are graded out of four stars (
)
...to The Movie Report, the free e-mail newsletter companion to Mr. Brown's Movie Site:
(Note: If you are a current subscriber and wish to update your mailing address, e-mail me your new information.)
M O V I E S
In Brief
I Now Pronounce You Chuck & Larry (PG-13)

BUY THE: Poster! | DVD! | Blu-ray!
If you've seen a typical Adam Sandler film before (as opposed to an atypical one, like Punch-Drunk Love), then you've seen this high concept/lowbrow effort before: sophomoric silliness abound, token Rob Schneider cameo that manages to instantly wear out its welcome even in fairly limited screen time (and it's especially uncool here, in Breakfast at Tiffany's-level yellowface--yes, I'm aware he's half-Filipino, but even so...), and--the hallmark of Happy Madison productions--delusions about "emotional content" that feels less than sincere and just comes off as ludicrously sappy. In this film, it's the case for gay rights, which is preached in most unconvincing fashion as Sandler and Kevin James, as hetero NYC firefighters, marry as a way around some arcane inheritance issue. Never mind that most of the humor revolves around the old reliable swishy gay stereotypes and cracks about manliness (or lack thereof)--the real death knell for this comedy is the dearth of chemistry, comic or otherwise, between Sandler and James, who don't make believable best buddies, let alone a convincing fake couple. But then this film is made for less discerning tastes; that is, for those viewers to whom a running gag that has Sandler sitting in kid-sized chairs that inevitably break from under him is the pinnacle of hilarity.
No Reservations (PG)

BUY THE: Poster! | DVD! | Blu-ray! | Soundtrack!
Every year there's an attempt at midsummer counterprogramming that is doomed to get lost in the shuffle, and this year's most probable candidate is this rather wan remake of the 2001 German film Mostly Martha. In keeping with the muted-to-the-point-of-blandness mood set by director Scott Hicks (who made the curious call to tap the director of Shine and Snow Falling on Cedars to helm what should be a fluffy soufflé?), Catherine Zeta-Jones dials down her star wattage to play a dour, driven workaholic chef who discovers what's truly special in life not only through the love a good man (Aaron Eckhart, playing her roguishly charming new sous-chef) but finding her latent nesting instinct when her niece (Abigail Breslin) is suddenly orphaned. If there's a surprise to be had here, it's how the predictable stream of events flow without the slightest bit of tension, manufactured or otherwise, making this trifle all the more disposable, squandering the easygoing rapport between Zeta-Jones and Eckhart.
Who's Your Caddy? (PG-13)

BUY THE: Poster! | DVD! | Blu-ray!
A hip-hop mogul (Antwan Andre Patton, a.k.a. Big Boi) and his crew bring some 'hood-itude to stuffy lily white country club, culminating in a big golf match with the bigoted powers that be. There is admittedly a chuckle here and there, and Big Boi again shows (after generally unheralded turns in Idlewild and ATL) that he has what it takes to carve out a big screen career. But if this sounds like your typical so-labeled "urban" comedy, it is, operating in broad, one-note, stereotyped lowest common denominator strokes that yield very little in the way of funny. Such an anemic, bottom-of-the-barrel, by-the-numbers effort would be disappointing coming from any studio, but it's all the more dismaying to see Tracey Edmonds and BET founder Robert Johnson launch Our Stories Films with something so predictable and lazy, from the ghetto fabulous makeovers of certain characters to the seemingly endless stream of cheap fart jokes.
Subscribe to The Movie Report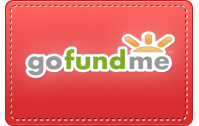 Subscribe to The Movie Report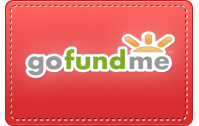 ---
The Movie Report Archive/© Michael Dequina
All images and multimedia files are copyright their respective copyright holders and no rights are given or implied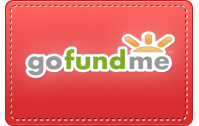 Please keep The Movie Report/
Mr. Brown's Movie Site alive
by generously submitting a PayPal donation.