all movies are graded out of four stars (
)
We are a participant in the Amazon Services LLC Associates Program, an affiliate advertising program designed to provide a means for us to earn fees by linking to Amazon.com and affiliated sites.
---
Alcatraz Avenue

BUY on Amazon: Poster! | DVD! | Blu-ray!
A writer (Jeff Feher) moves into the home of an "average" suburban family so he can model a novel after their lives. When his publisher objects to certain "plot" developments in the ever-in-progress manuscript, the writer does what he can to steer the "story" in more provocative directions. Writer-director Tom Edgar (who also has a small role) shoots himself in the foot early on by employing a bookend structure that is not only unnecessary but gives away a big part of the ending--and the twists and performances that occur in between, while interesting to some degree, aren't compelling enough to compensate for the diminished suspense.
Amores Perros (Love's a Bitch)

BUY on Amazon: Poster! | DVD! | VHS! | Soundtrack! | Movie Book!
The title of Alejandro Gonzalez Iñarritu's ensemble drama from Mexico lives up to its figurative and literal meanings: its three interlocking stories all illustrate the frustrations of love, and they all have some connection to a dog. In the first story, Octavio (Gaël García Bernal) falls for his criminal brother's (Marco Perez) pregnant wife Susana (Vanessa Bauche), and he plans a getaway for the two of them funded by illegal dog fighting winnings. The second story focuses the newly separated Daniel (Alvaro Guerrero) and supermodel girlfriend (Goya Toledo), whose attachment to her beloved pet grows more desperate after her life makes a dramatic change. The final piece of the puzzle is the tale of El Chivo (Emilio Echevarría), an aging hitman (and, natch, dog lover) who yearns to know the grown daughter he abandoned at a young age. The three stories collide in a spectacular fashion, but what the film's staying power lies not in its moments of violence (and there are many, against both humans and animals) but in the understated way Inarritu and his cast are able to make the audience care for these deeply flawed characters and share their often intertwined feelings of pleasure and pain.
Before Night Falls (R)

BUY on Amazon: Poster! | DVD! | VHS! | Soundtrack! | Book!
Reinaldo Arenas was a gay Cuban poet, and given the harsh government in Cuba, he was severely persecuted for those other two labels. There's nothing in that statement that couldn't be offered in a footnote in a history book, yet those facts are all you learn about Arenas in Julian Schnabel's overrated film, which purports to be a biography yet turns out to be a hazy sketch.

Admittedly, that sketch is often gorgeous to behold. Being a painter, the images crafted by Schnabel, with the help of cinematographers Xavier Perez Grobet and Guillermo Rosasin, are lovely and poetic, befitting the film's subject. But the extension of that style into other areas is the film's undoing; a same impressionist vagueness plagues the script by Schnabel, Cunningham O'Keefe, and Lazaro Gomez Carriles, and as such we never really get a sense of who Arenas was. Sure, there are glimpses of his impoverished childhood, and there are tastes of the writing that made him internationally known, but the film seems less about Arenas than simply what happens to him—-his work is confiscated; he's sent to prison. After making a grand escape to New York City, Arenas the man may have been freed from Fidel Castro's oppressive walls, but Arenas the film character is further imprisoned by the script, which then becomes more concerned with his latest victimizer: AIDS.

I imagine the intent was to break this pioneer free from such labels as "gay," "Cuban," and "poet," but this languid film is all surface, however beautiful that surface may be. In keeping with the rest of the film, Bardem is perfectly adequate as Arenas, but he is hardly the dramatic revelation that his numerous accolades would imply. He simply does what the script calls for him to do, which is basically sustain a look of pain for two-hours-plus. Emphasis on the word "look"; the audience can see that he suffers, but no one ever feels that anguish with him—-which points up the film's basic failing.
Bread and Roses (R)

BUY on Amazon: Poster! | DVD! | VHS! | Screenplay!
Ken Loach, that champion of the British working class, turns his attention to the voiceless masses in America for the first time--with mixed results. The focus of this drama are Los Angeles immigrant janitors, namely Latina sisters Maya (Pilar Padilla) and Rosa (Elpidia Carrillo). The younger Maya, recently arrived from Mexico, soon hooks up with the charismatic Sam (Adrien Brody) and his movement to unionize the city's janitors, much to Rosa's dismay. The complex, mercurial Maya/Rosa relationship resonates, thanks to the terrific work by Padilla and especially Carrillo; unfortunately, this involving story is lost under an unconvincing romantic subplot between Maya and a college-bound janitor (Alonso Chavez) and the overall preachiness of Loach and writer Paul Laverty's approach to the "Justice for Janitors" issue.
Chunhyang (R)

BUY on Amazon: Poster! | DVD! | VHS!
Many stateside viewers may need time to adjust to the style of renowned Korean filmmaker Im Kwon Taek's crowd pleasing romance. In adapting an old oral folk tale to the screen, Im keeps the spoken word flavor of the original story by retaining the use of a traditional Pansori to narrate the action we see onscreen. Narration is nothing new to Western viewers, but this type is: accompanied by a drummer, the Pansori sings and chants the exposition, often holding notes so long that they can only emerge from iron-plated lungs. The sound could be considered shrill--apparently excessively so, for I spotted a few early walkouts during my screening.

Those impatient few missed out, for once the culture shock wears off--and it does, more quickly than one would expect--it is easy to get involved in this lavish, Romeo and Juliet-like romance. The title character (Lee Hyo-Jung), the daughter of a courtesan, is aggressively wooed and then won by Mongryong (Cho Seung Woo), the scholarly son of a governor. The two marry, but marital bliss is short-lived when Mongryong must go away to finish his studies--leaving Chunhyang at the mercy of a sadistic new governor (Lee Jung Hun). Will Mongryong return in time to save his bride? Im's film is handsomely mounted--from the sets and costuming to the appealing young stars--and ultimately a lot of fun.
Innocence

BUY on Amazon: Poster! | DVD! | VHS!
Paul Cox's romance has been earning plaudits throughout the festival circuit this year, but it has yet to find North American distribution. After seeing the film, I can easily understand why. On the positive end, this is a beautifully delicate, if leisurely paced, story about two former lovers--one (Charles Tingwell) a widower, the other (Julia Blake) still married--who rekindle their romance some 50 years later. On the negative end, any film focusing on characters in their twilight years, let alone a film in which said characters share an actively sexual relationship, is indeed a tough sell. But if given a chance, I honestly believe this modest film could make a mark in arthouses; after all, this is a film that unabashedly affirms the age-transcending power of love, and the performances are perfect, especially Blake's heartbreaking work.
Songcatcher (PG-13)

BUY on Amazon: Poster! | DVD! | VHS! | Soundtrack (1)! | Soundtrack (2)!
Janet McTeer proves her versatility in a role that couldn't be more different than her Oscar-nominated turn as a brassy Southern sexpot in Tumbleweeds: cultivated university musicologist Lily Penleric, who travels to the Appalachians in 1907 to collect and study old folk songs that were thought to be lost. McTeer is poised and commanding, but those qualities are largely squandered as writer-director Maggie Greenwald puts her character through some predictable paces. Naturally, the uptight urbanite Lily gradually warms to the simple life with the help of her schoolteacher sister (Jane Adams) and, most of all, a rugged mountain man (Aidan Quinn) with whom Lily falls in love. While well-acted across the board (also noteworthy is Pat Carroll as a mountain matriarch and keeper of many songs), the film never overcomes its overly familiar story and structure, even with some catchy traditional music generously spread throughout.
Suzhou River (Suzhou He)

BUY on Amazon: Poster! | DVD! | VHS!
Mainland Chinese director Lou Ye's absolutely mesmerizing film takes elements of films as different as Vertigo and Wong Kar-Wai's Chungking Express and blends them into a highly original, richly moving work. The river is where our unseen videographer narrator goes and loses himself in thought over Mei Mei (Zhou Xun), a go-go dancer with whom he has a touch-and-go love affair. The uncertainty surrounding their relationship deepens with the arrival of Mardar (Jia Hongsheng), a motorcycle courier who believes Mei Mei to actually be Moudan (also played by Zhou in flashbacks), the love he tragically--and mysteriously--lost years ago.

The most striking innovation of Suzhou River is how the story is literally told through the eyes of the narrator. We may never see him, but we always see what he sees, for he is played by the camera; the film's point of view only shifts when it gives Mardar's backstory. The subjective camera device sounds gimmicky, but it effectively immerses the audience into the character's cloudy mindset and even more unreliable vision. Any part of the story he tells could very well be imagined; Mardar may not exist, or maybe he and Mardar are one and the same. Suzhou River is at once enigmatic and intimate; the ambiguity of its story and Wang Yu's lush, painterly images give the film a dreamlike quality, but it taps deep into the soul of genuine, soul-aching romantic longing.
Taboo (Gohatto)

BUY on Amazon: Poster! | DVD! | VHS! | Soundtrack!
The "taboo" at the center of Japanese New Wave director Nagisa Oshima's first feature in 14 years is homosexuality--which is frowned upon in the film's strict setting of a 19th Century samurai training facility. Inciting passions of "that leaning" (as it is so discreetly put in the film) is Sozaburo Kano (Ryuhei Matsuda), who, along with Hyozo Tashiro (Tadanobu Asano), is a new recruit into the Shinsengumi militia. A skilled warrior, Kano is undeniably a force to be reckoned with when wielding a sword, but even more dangerous is his unabashedly effeminate appearance--the cause for much psychosexual intimidation for enemies and would-be lovers alike. As the stern captain (Beat Takeshi) is quick to conclude, Kano's shameless ways can only lead to trouble.

Gohatto is surprising in a couple of respects. First, the frank matter-of-factness with which the issue of homosexuality is addressed is a bit disarming, considering the setting and time period. But stranger still is how a film that provocatively entwines the violent world of samurai with forbidden eroticism can end up so bloodless (in a figurative sense). Oshima approaches the story with the same cold detachment of the captain character, and with no passionate "leaning" (yes, bad pun intended) of any kind, it's difficult to really care how it all turns out--a feeling that will only be intensified by the maddeningly anticlimactic conclusion.
Very Mean Men

BUY on Amazon: Poster! | DVD! | Blu-ray!
A bartender (Matthew Modine) tries to scare a stingy customer (Martin Landau) into leaving a tip by spinning a wild tale about two rival mob families who go to war over... a stiffed tip. Thus the stage is set for much overacting by a group of character actors (including Ben Gazzara, Charles Durning, and... Scott Baio?!), who all do their worst tough guy routines. Just all the jokes, verbal and physical, fall flat, and director Tony Vitale curiously treats the revelation that Modine's story is bogus as if it were some big plot twist--which it isn't, for the audience is in on the (unfunny) joke from the get-go.
The Widow of St. Pierre (La Veuve de Saint-Pierre) (R)

BUY on Amazon: Poster! | DVD! | VHS!
A man (played by celebrated director Emir Kusturica) is sentenced to death for murder in Saint-Pierre, a French island territory near Canada, in the year 1850. While the local government and military captain (Daniel Auteuil) wait for the arrival of a guillotine from the mother country, the captain's compassionate wife (Juliette Binoche, miles better here than in Chocolat) decides to put the condemned man to use as an all-purpose handyman of sorts for the community. Before long, the hard-working convict becomes embraced by the townsfolk, raising the question if his past wrong should be forgiven. Patrice Leconte's follow-up to his enchanting Girl on the Bridge doesn't match up to that tough act (this more conventional effort lacks that film's seductive originality), but it is an affecting drama on its own strong merits, namely Claude Faraldo's intelligent script and the strong performances.
With a Friend Like Harry... (Harry, un Ami Qui Vous Veut du Bien) (Harry, He's Here to Help) (R)

BUY on Amazon: Poster! | DVD! | VHS! | Soundtrack!
In its early stages, Dominik Moll's French import gives no indication of the dark destinations its story eventually travels toward. What they do convey, however, is the film's overall droll wit. En route with his family to their summer vacation home, Michel (Laurent Lucas) runs into Harry (Sergi Lopez), an old high school friend of whom he has little-to-no recollection. The affable Harry, on the other hand, clearly remembers Michel, and he and his girlfriend (Sophie Guillemin) generously offer to lend Michel and his wife (Mathilde Seigner) any help in settling in. Days pass by, but Harry sticks around, his constant presence gradually becoming more intrusive and, eventually, sinister.

The film hinges on Lopez's performance, and he carries the task off easily. His easygoing charm is just slightly over-the-top, clearly showing how Harry can be considered either likable or off-putting; his eventual transition into someone more menacing seems a natural progression. But further distinguishing his work and the film as a whole is the disturbingly flip sense of humor maintained throughout, giving the film's shocking twists an added edge of nastiness.
You Can Count on Me (R)

BUY on Amazon: Poster! | DVD! | VHS! | Soundtrack! | Screenplay!
Small town single mother Sammy's (Laura Linney) simple life is upended with the reappearance of her long-absent ne'er-do-well brother Terry (Mark Ruffalo). Films like this usually go one of two ways: the straight-laced one teaches the slacker to be more responsible, or the free spirit teaches the uptight one to lighten up. Thankfully, writer-director Kenneth Lonergan takes neither direction though both characters do learn from one another--and that lesson is to simply accept and support each other as they are, regardless of how upset they get at each other sometimes (make that all of the time). What really keeps this modest film from falling into the trap of those two well-traveled tracks are the complexities of these characters, who sometimes surprise each other and themselves; for instance, the usually selfish Terry develops a strong bond with nephew Rudy (Rory Culkin), and Sammy thoughtlessly dives into a destructive affair. As serious as matters often get, Lonergan infuses the film with natural, unforced humor, much like how real life can generate laughs in unlikely places (Matthew Broderick, as Sammy's rigid boss, provides a number of comic highlights). Ultimately lending the film most of its authenticity are Linney and the remarkable find that is Ruffalo; the two may not look much like brother and sister, but their rapport is warm but raw and unsentimental, capturing the unconditional tough love dynamic that can only exist between siblings.
---
AFI Fest 2000 Home
AFI Fest 2000 Award Winners
AFI Fest Official Site
---
We are a participant in the Amazon Services LLC Associates Program, an affiliate advertising program designed to provide a means for us to earn fees by linking to Amazon.com and affiliated sites
AFI Fest presented by Audi 2000 Reviews/© Michael Dequina
All images and multimedia files are copyright their respective copyright holders and no rights are given or implied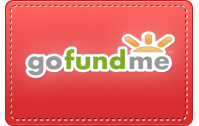 Please keep The Movie Report/
Mr. Brown's Movie Site alive
by generously submitting a PayPal donation.